🗣🗣🗣Let's welcome Mrs. Brandy Dukes back to the team as our Director of Coordinated Support! With her stuffed animals as her first students, Mrs. Dukes knew at an early age that she wanted to be in education. Teaching in both TN and AR, Mrs. Dukes has over 12 years of experience in education and leadership. Mrs. Dukes affirms that it's only through the Grace of God, that she has overcome obstacles that have allowed her to elevate out of the classroom and into full-time leadership at Graduate Arkansas. Forever grateful for the new direction and path that God has her on, Mrs. Dukes is ready to continue serving all students across Arkansas with the GRADUATE ARKANSAS TEAM!!
Graduate Arkansas will be closed November 21-25 and will reopen November 28. Students will continue to have access to their curriculum and live, local tutors. Students should utilize their Edgenuity accounts to communicate needed academic support. Teachers/Advisors will not be online this week unless it has been previously scheduled. Graduate Arkansas family, please be safe and enjoy this time with family and friends!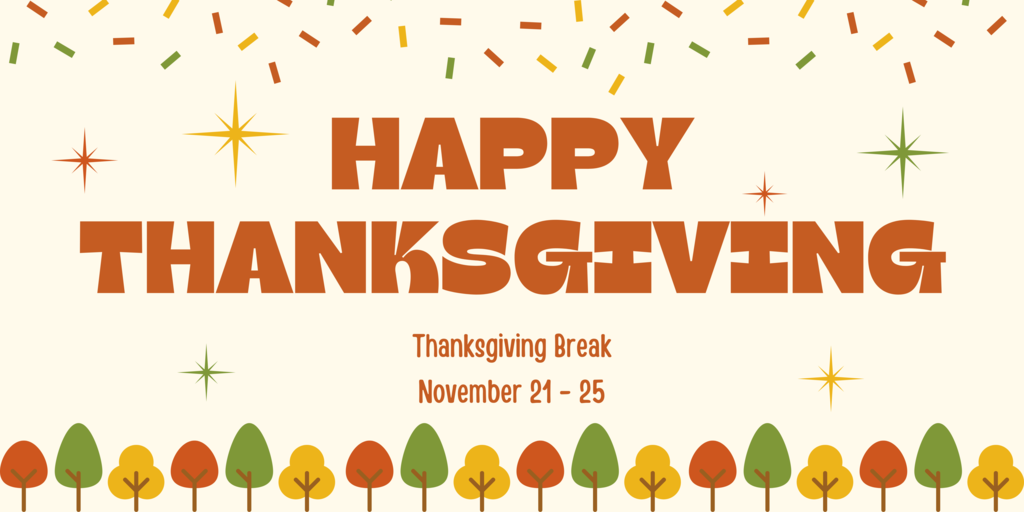 November is National Homeless Youth Awareness Month. Did you know that we have over 13,000 students identified as experiencing homelessness in Arkansas right now? The McKinney-Vento Law and services can help students in Arkansas access the services that are available for those who qualify. Contact our Homeless Liaison at
jessica.burnett@graduatearkansas.org
or by calling our front office.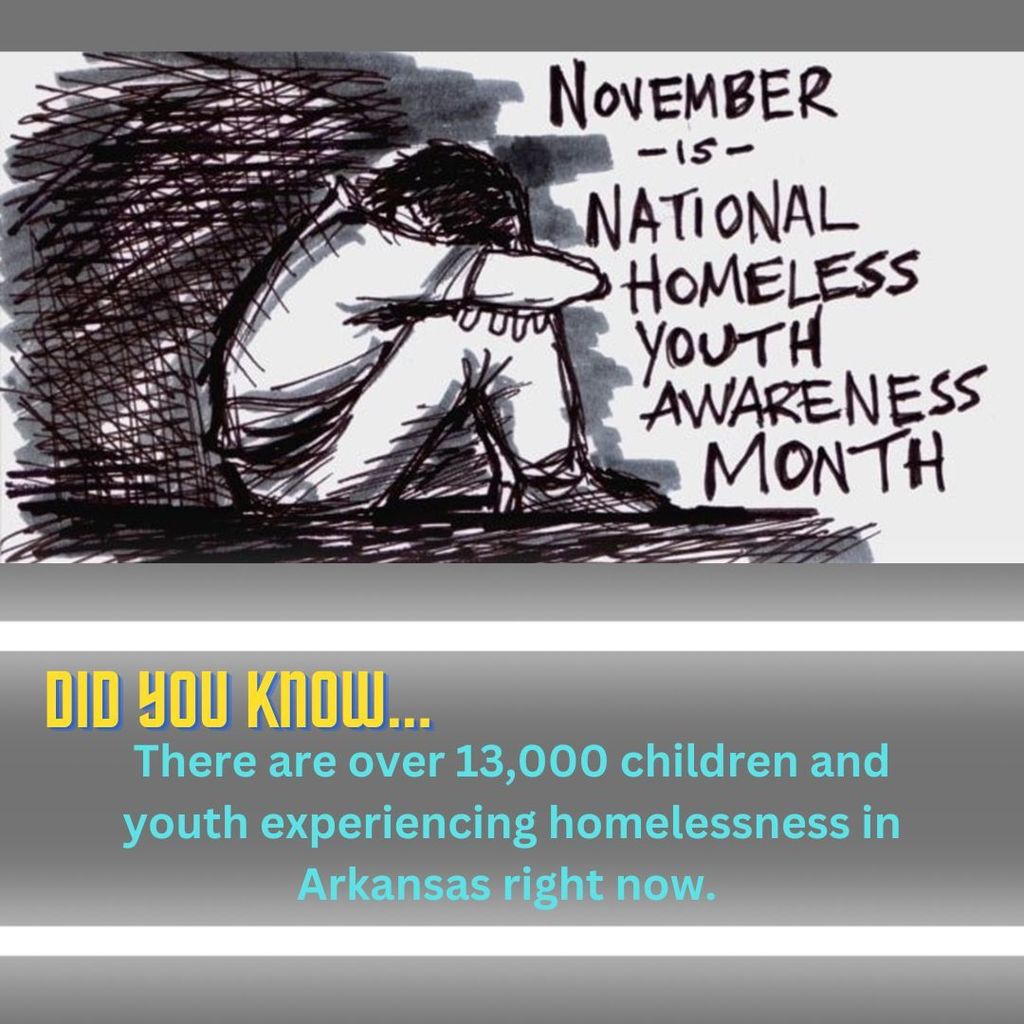 Don't forget today's 2nd Quarter Health and Wellness/School, Family and Community Engagement Meeting at 12:30p! Google Meet joining info Video call link:
https://meet.google.com/etr-ekuv-tni
Or dial: ‪(US) +1 561-806-0290‬ PIN: ‪731 945 257‬#
By learning how to properly handle this waste, we can have a significant impact on the environment. To make waste reduction efforts and environmental protection feasible and practical for us all, EPA has developed many tools increase waste reduction. #AmericaRecyclesDay Visit
https://www.epa.gov/recyclingstrategy/america-recycles-day
for more information.
HAPPENING NOW! If you're having trouble reaching your student's Advisor/Teacher call the front office at 501-500-9270 for assistance.
JOIN US TOMORROW for Parent-Teacher Conferences!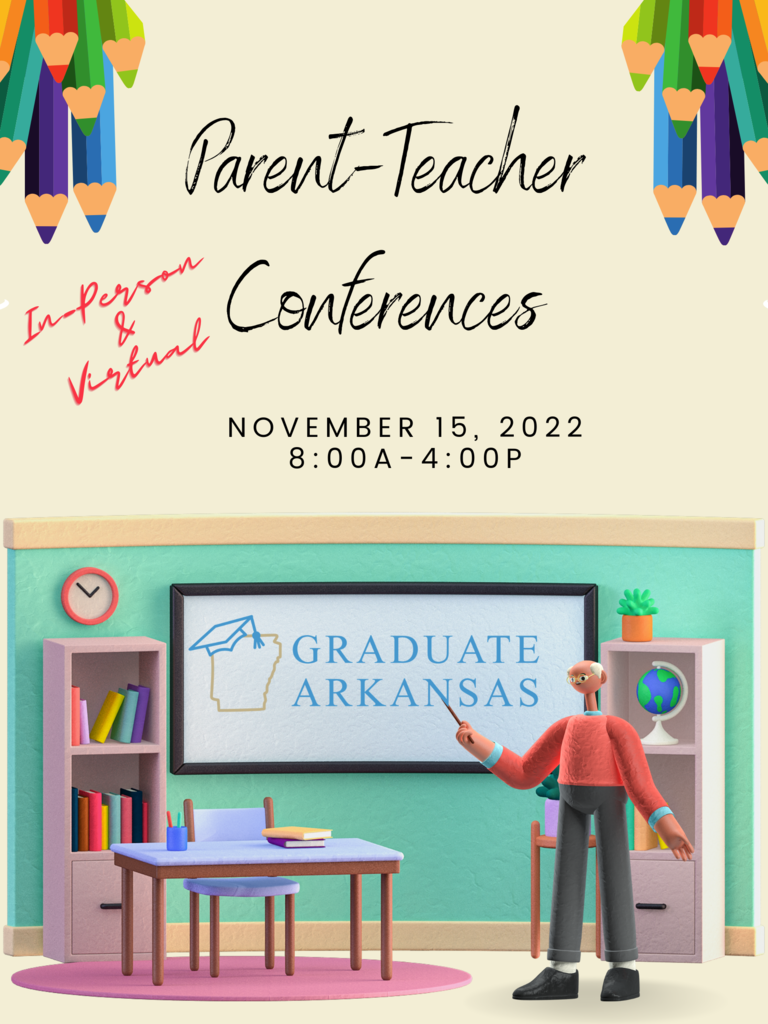 Forever GRATEFUL for your service!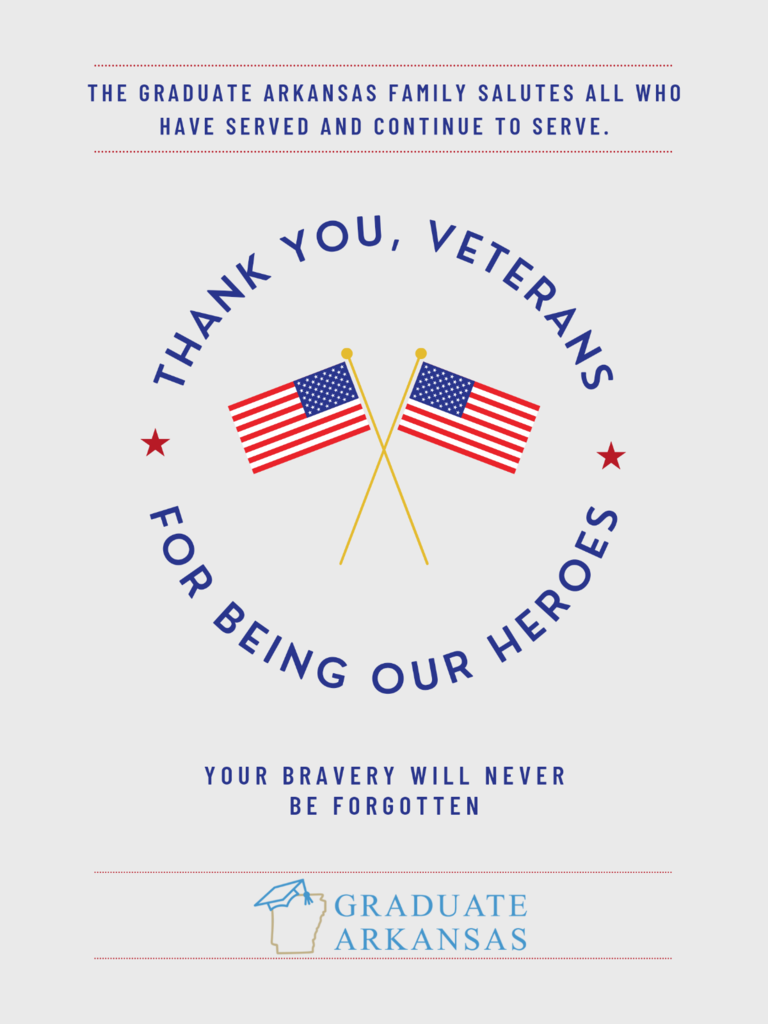 Please join us for our 2nd Quarter Health and Wellness/School, Family and Community Engagement Meeting next Wednesday, November 16 at 12:30p. This meeting will be virtual and we look forward to your attendance!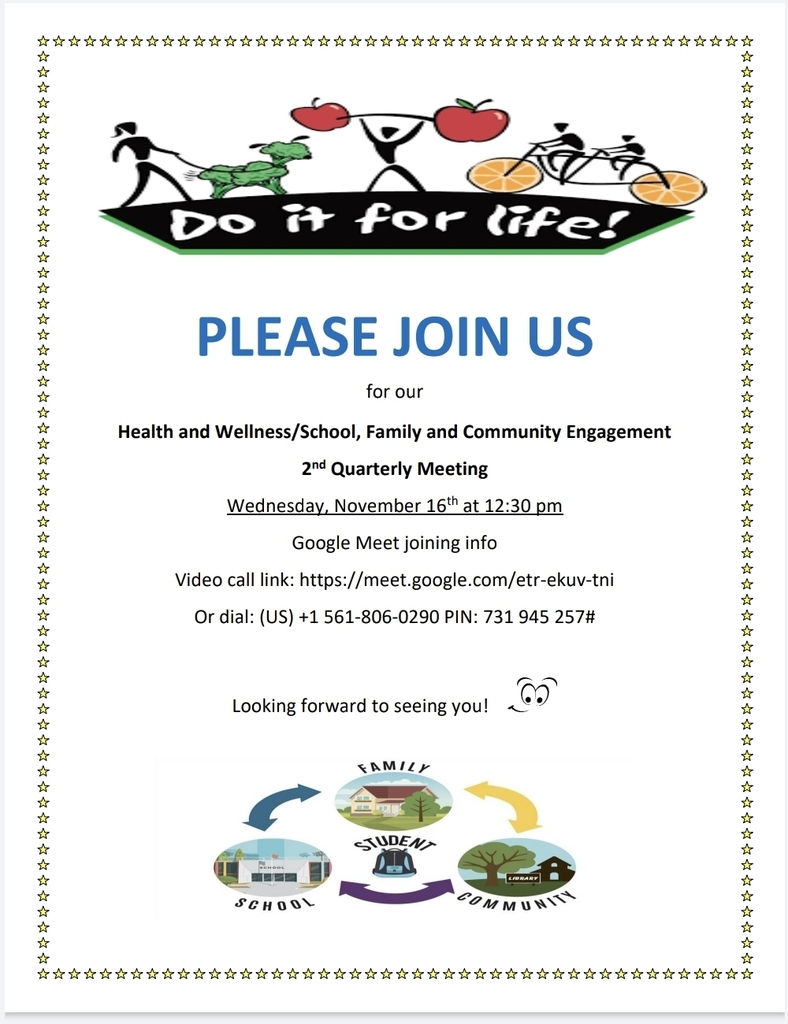 Join us in celebrating National STEM/STEAM DAY. This day is dedicated to helping students advance in science, technology, engineering, art, and math. We can foster curiosity and a love for STEAM by encouraging students to explore and engage in STEAM activities! Here are 4 creative ways to celebrate STEM/STEAM Day: 1. Visit a Virtual Art Museum:
https://britishmuseum.withgoogle.com/
(The British Museum, London)
https://artsandculture.google.com/incognito/partner/dusable-museum-of-african-american-history?hl=en
(DuSable Museum of African American American History, Chicago)
https://artsandculture.google.com/incognito/partner/national-gallery-of-art-washington-dc?hl=en
(National Gallery of Art, Washington, D.C.) 2. Research STEM/STEAM Careers
https://www.bls.gov/careeroutlook/2014/spring/art01.pdf
https://www.bls.gov/k12/students/careers/stem-table.htm
3. Visit a Science Museum (Virtually/In-person)
https://interestingengineering.com/culture/11-science-and-tech-museums-you-can-tour-virtually
https://midamericamuseum.org/
(Mid-America Science Museum, Hot Springs, AR)
https://museumofdiscovery.org/
(Museum of Discovery, Little Rock, AR) 4. Engage in STEM/STEAM activities
https://hessunacademy.com/stem-activities-high-school/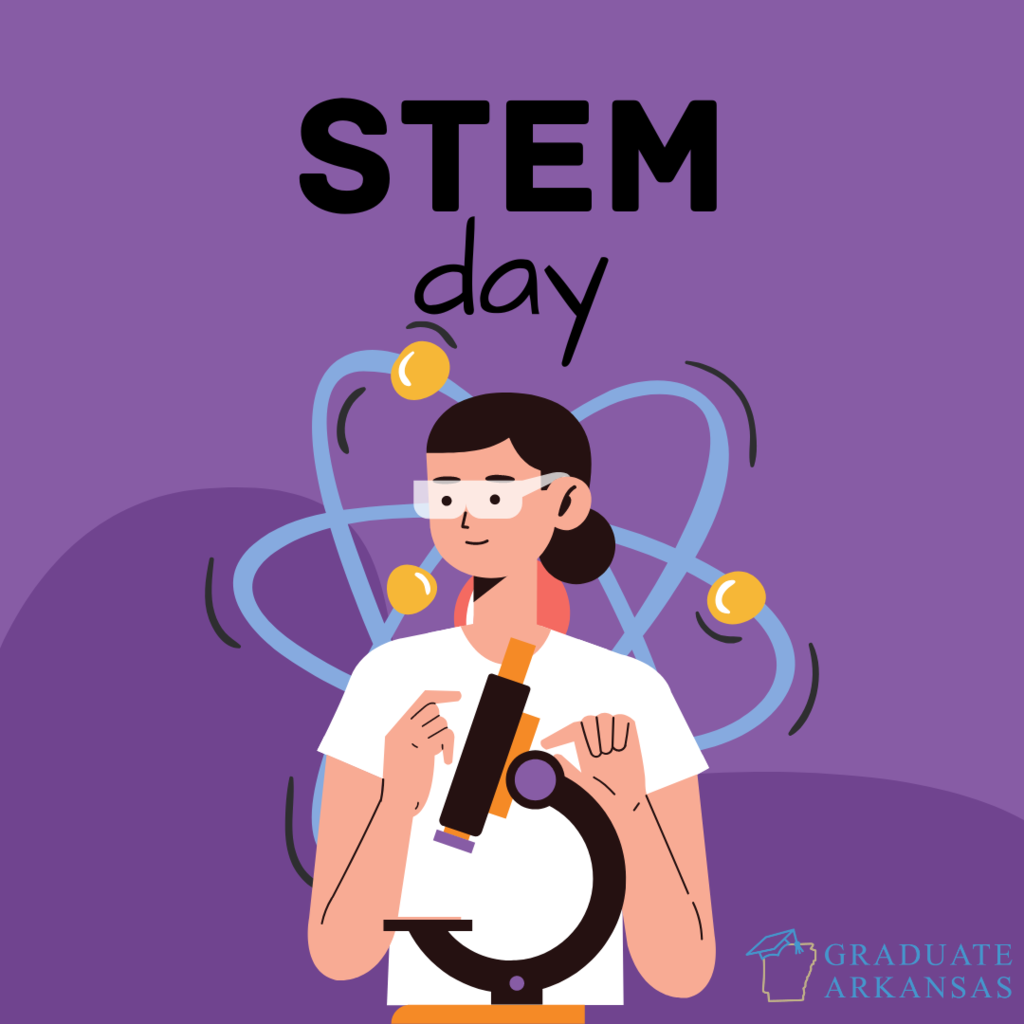 National Family Literacy Day® is celebrated on November 1st each year and is a kickoff to National Family Literacy Month. This November, the celebration of National Family Literacy Month brings about a great opportunity for families to get back into the tradition of reading as a family.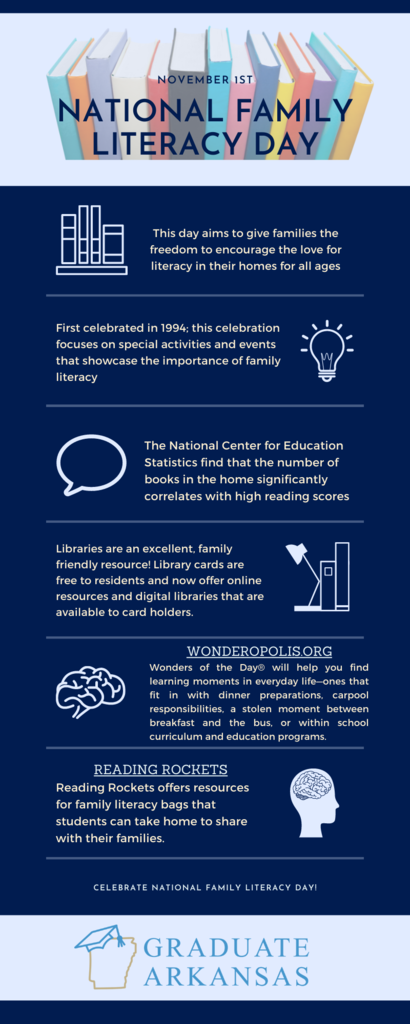 Graduate Arkansas is closed for a Mental Health Day. All staff will be disconnected until tomorrow. Happy Monday!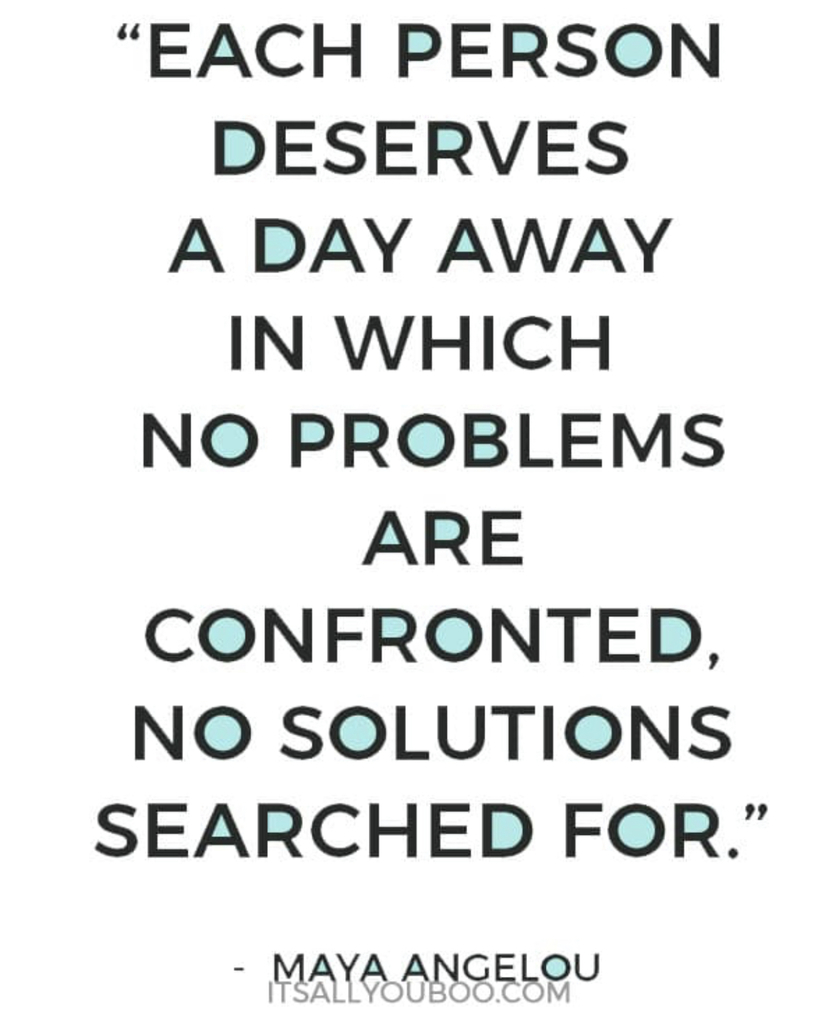 Don't forget to join us tonight! This is a VIRTUAL EVENT and we hope to see you all! Please, download the free Zoom app for easier access.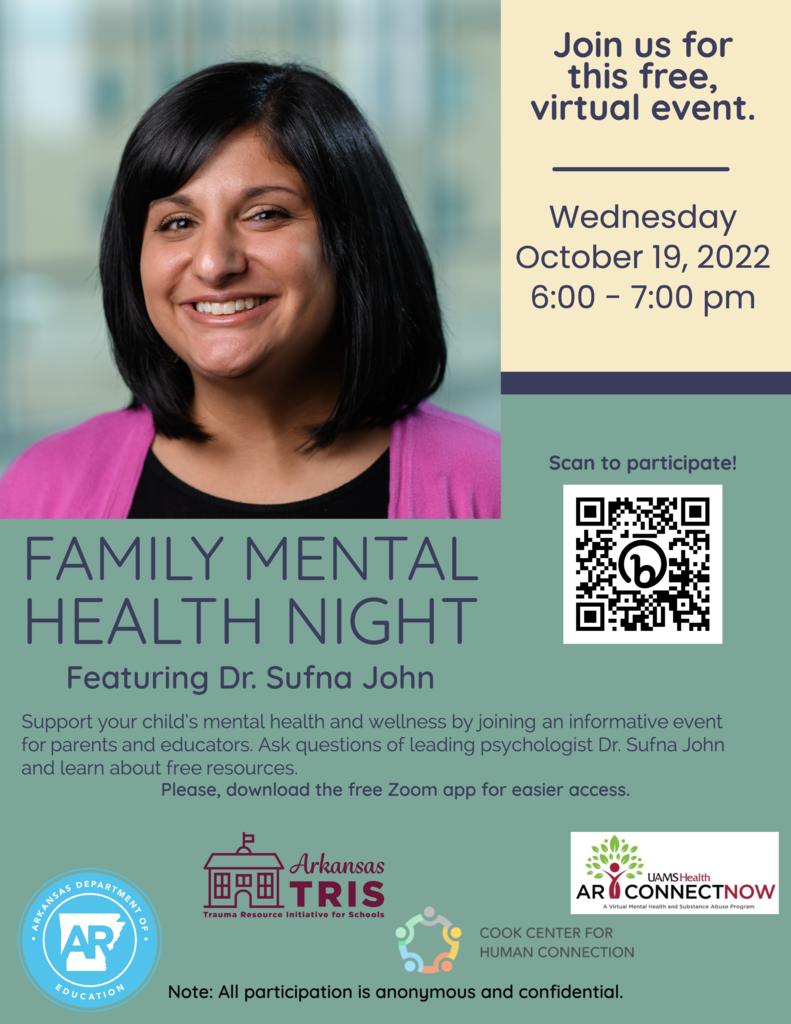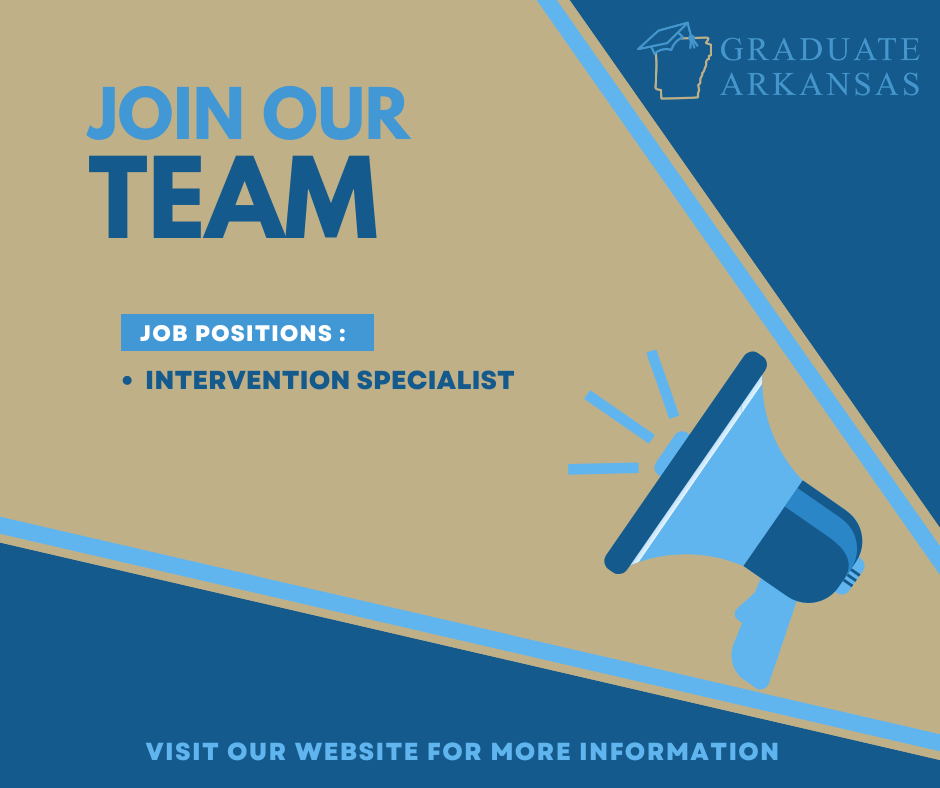 October is Arkansas Farm to School Month! Arkansas has been formally recognizing Arkansas Farm to School Month since 2014 when then-governor Mike Beebe first proclaimed October as Arkansas Farm to School Month. Governor Asa Hutchinson has continued the tradition every year since.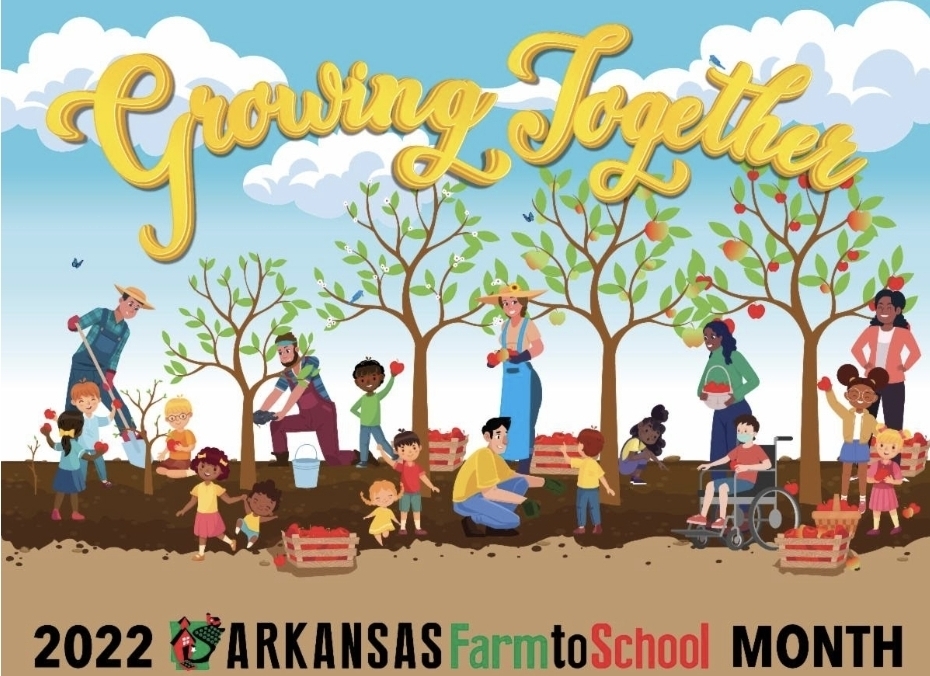 September 15 – October 15 View in Spanish | Vea en español Celebrate the contributions of the Hispanic culture with these USDA's nutrition education resources available in English and in Spanish. USDA's Food and Nutrition Service works to ensure all Americans has access to the nutrition needed for optimal health and well-being. Want to receive FNS Updates in Spanish? Sign up here! Please click the link for more information:
https://content.govdelivery.com/accounts/USFNS/bulletins/329d844

Welcome to the 2022-2023 school year. Graduate Arkansas would like you to become a member of our Wellness Committee. The Wellness committee is mandated by the United States Department of Agriculture (USDA) to ensure school districts meet the nutrition and health well-being of all students Please contact Shelia Bailey at
shelia.bailey@graduatearkansas.org
or click the link to complete the google form:
https://forms.gle/WzxAYNSYqLkAwzZG6
PBS Free Community Day Event Conway, Arkansas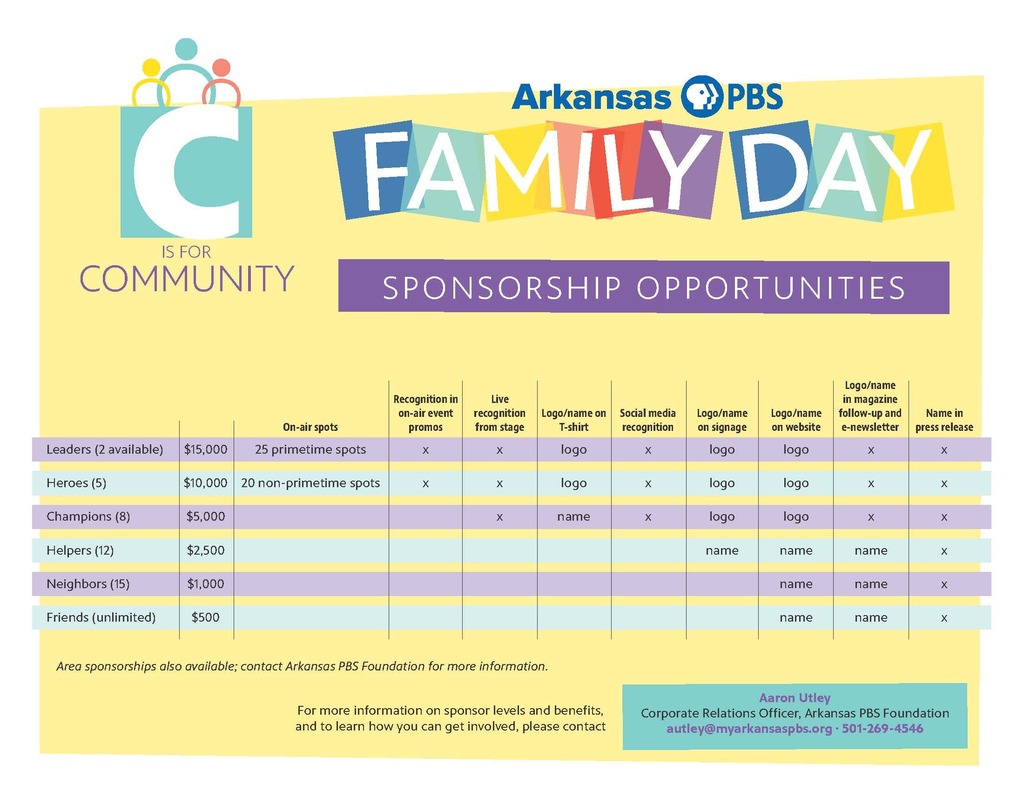 The GA team and I were truly grateful to receive products from the Hatley Farm located in Southern Arkansas via a special delivery by E.A. Hatley. Thanks for the supporting our team. We appreciate you.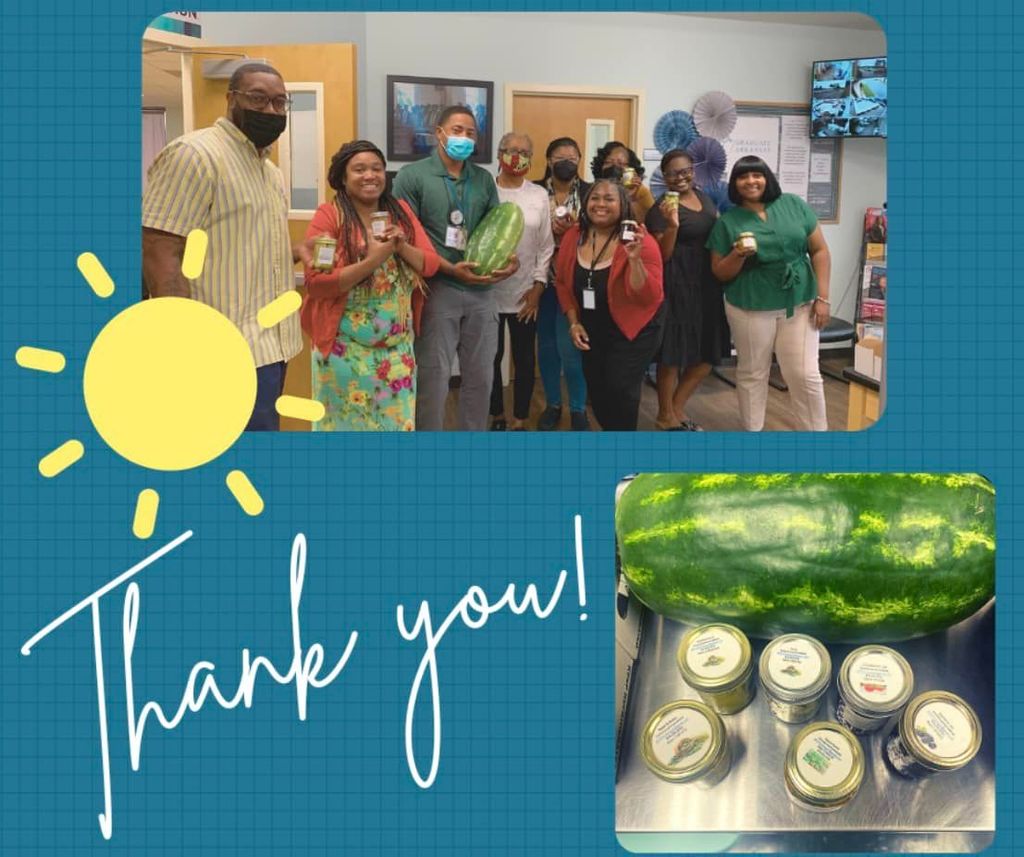 Encourage your students to join us on Saturday, September 10, at 3:00 pm for fun at the University of Arkansas at Pine Bluff's High School Day Fall 2022: Next Steps to The Pride. Students can get their first taste of college life as they get the Tips they need for completing admissions and financial aid. They will Tour our campus and learn more about our academic programs and one-of-a-kind student life. High school juniors and seniors don't want to miss a day full of fun as they get to know more about the great opportunities waiting for them at UAPB! Then join us for Touchdowns as students are invited to one of the biggest rivalries in HBCU football – for free! The fun starts at 3:00 pm, so tell your students to meet us in the center of the campus, at our historical W.E. O'Bryant Bell Tower for check-in. Students must be registered to attend, so they should RSVP today. By registering today, and signing in on game day, they'll receive a free ticket to the 6 pm kickoff as the SWAC Western Division Champion Golden Lions take on North American University! If you have any questions, contact our Office of Recruitment at 1-800-264-UAPB (8272), or at
recruitment@uapb.edu
. We're always excited to help!